Hematological malignancies are a group of diseases characterized by clonal proliferation of blood-forming cells. Several of these diseases are associated with chromosomal translocations which play a major role in the development and maintenance of malignant clones. Systemic delivery of oligonucleotides molecules to manipulate gene expression in lymphocytes holds great potential for facilitating the development of therapeutic platforms for lymphoid blood cancer. Through the utilization of oligonucleotides-based nanotechnology, we aim to design targeted therapeutic lipid nanoparticles for hematological malignancies.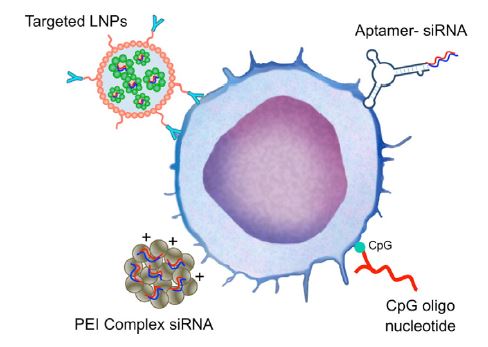 J Control Release (2016) 244(Pt B):149-156.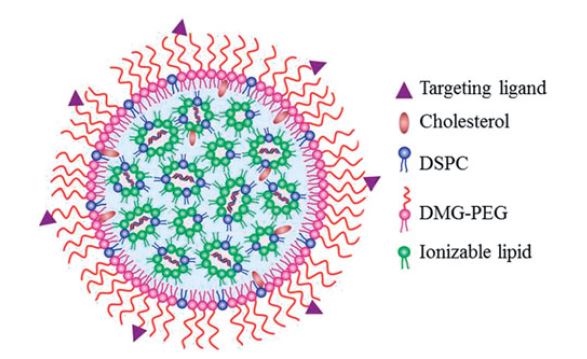 Hazan-Halevy I,  et al.

Systemic Modulation of Lymphocyte Subsets Using siRNAs Delivered via Targeted Lipid Nanoparticles.


Methods Mol Biol (2019) 1974:151-159.
Hazan-Halevy I,  et al.

Immunomodulation of hematological malignancies using oligonucleotides based-nanomedicines.


J Control Release (2016) 244(Pt B):149-156. PDF
Hazan-Halevy I, et al

Cell-specific uptake of mantle cell lymphoma-derived exosomes by malignant and non-malignant B-lymphocytes.


Cancer Lett (2015) 364(1):59-69. PDF
Weinstein S, et al.

Harnessing RNAi-based nanomedicines for therapeutic gene silencing in B-cell malignancies.


Proc Natl Acad Sci U S A (2016) 113(1):E16-22. PDF
Weinstein S, et al (2012) 

RNA inhibition highlights cyclin d1 as a potential therapeutic target for mantle cell lymphoma.

PLoS One 7(8):e43343.